The Mech Bay
The number one site for MechCommander content on the web!!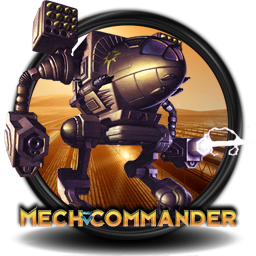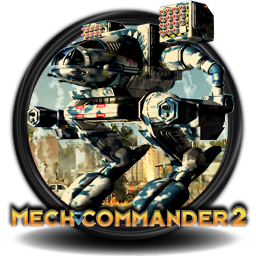 Welcome to my fan-site for the MechCommander video game series!! Feel free to look around and leave a comment :)
This site is best viewed on desktop, and is still largely a work in progress.
---


The MechCommander games are set in the BattleTech universe, a futuristic sci-fi setting in a dystopian age of war, which originally started as a board game that released in 1984.
The MC series consists of MechCommander 1 (1998), its expansion MechCommander: Desperate Measures (1999), and MechCommander 2 (2001). They are real-time strategy games for the PC in which the player is in command of various BattleMechs, piloted by MechWarriors, and must complete missions with different strategic objectives.
Although it is not a part of the MechCommander series, BattleTech (the 2018 PC game) is considered a sort of spiritual successor to the series. There have also been a number of fan-made MechCommander mods and games.
---
Index

Site updates

To-do list

29th January 2023

Created a site button, to link back to the site.
I just realised that both comments have been removed from the comments page and I don't know why...? :(

---

13th January 2023

Worked on the MC2 "Missions" page a bit.

---

6th November 2022

Hello, it's been a while since my last update. I've been busy with university, but I'm hoping to work more on my site during my week off because I've really missed it here.
A few updates to pre-existing pages.

---

17th July 2022

A few updates to pre-existing pages - to prove I'm still thinking about this site and the games!! I've also been possibly thinking about either expanding this site, or making an entirely new site, about the MechAssault games, since I've been replaying MA2 recently. I want to finish writing about MC first before I possibly branch out to that though.

---

29th May 2022

"Missions" page added to MC2 section.

---

19th May 2022

"Characters" page added to MC2 section.

---

18th May 2022

"Pilots" page added to MC1 section.

---

17th May 2022

"General BattleTech info" page added with some links.
"Overview" page added to MC1 section.
"Mechs" page added to MC2 section.
"Guestbook" page added with comment section.

---

15th May 2022

"My fan art" page added to "My stuff" section.

---

11th May 2022

"Overview" and "Plot" pages added to MC2 section.
"My MC stuff" page added to "My stuff" section.
Sitemap added.

---

9th May 2022

"About webmaster" and "My miniatures" pages added to "My stuff" section.

---

29th April 2022

Site created.
Home page added.

MC1

Add pages:

Desperate Measures
Plot
Missions
Characters
Mechs
Vehicles
Components
My review

---

MC2

Finish pages:
Add pages:

Pilots
Vehicles
Components
My review

---

Other
---
I love the MC games so much, but I'm not sure how often this site will have updates after I've finished it, since the games are over 20 years old now and there isn't (officially) anything new being released for/about them.
Regardless, I've had a lot of fun making this site and I hope there are others out there on the web who still care about these games and will enjoy it too!! :)
---
Site coded by Saint (twitchcoded) and hosted on Neocities.
MechCommander © FASA Interactive & MicroProse Software Inc. (1998).
MechCommander 2 © FASA Interactive & Microsoft (2001).
BattleTech © FASA Corporation (1984), WizKids (2001), Topps (2003), Catalyst Game Labs (2007).
No copyright infringement is intended, this is simply a fan-made site to express my admiration for the games.